Sun 24 Sep 2023 9:56 am - Jerusalem Time
Palestine Presidency condemned Israeli crimes in Tulkarm and other cities of West Bank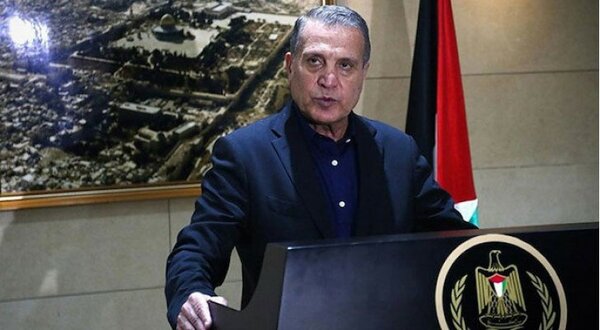 The official spokesman for the presidency, Nabil Abu Rudeina, condemned the dangerous Israeli escalation against our Palestinian people, their land, and their sanctities, and the continuation of daily killings in all governorates of the country, the most recent of which was the execution of the two young men, Sayed Farhan Abu Ali (21 years old), and Abd al-Rahman Suleiman Abu Daghash (32 years old). years), in cold blood in Tulkarm at dawn today.
Abu Rudeina added that the Israeli occupation authorities are waging a continuous war against our Palestinian people and their capabilities, to implement their plans, which Netanyahu announced in his speech before the United Nations, in defiance of all resolutions of international legitimacy and international law, which affirmed the right of the Palestinian people to establish their independent Palestinian state with East Jerusalem as its capital.
He pointed out that the occupation is striving to drag the region into the realm of violence and escalation through its continuous aggression, as well as calls by Jewish extremists to storm the blessed Al-Aqsa Mosque and storm Birzeit University, forgetting that the Palestinian people will not give up any of their legitimate rights, whatever the cost.
The official presidential spokesman stressed that the crimes of the occupation will not deter our people from continuing their legitimate struggle, until they achieve their goals and aspirations for freedom and establish their independent state with East Jerusalem as its capital.
Abu Rudeina said that the Israeli response is the greatest evidence of the power of the Palestinian "veto", which was expressed by President Mahmoud Abbas in his speech before the United Nations General Assembly, in which he affirmed that there will be no peace or stability in the region without our Palestinian people obtaining their legitimate national rights. perfect.
Tags