Sat 23 Sep 2023 8:03 pm - Jerusalem Time
Israel congratulates Riyadh on the Saudi National Day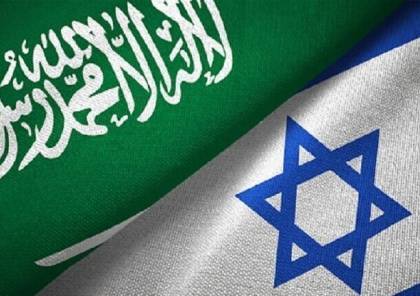 Israel congratulated Riyadh on Saturday on the occasion of Saudi National Day, at a time when talks on the possibility of normalizing relations between the two countries appear to be accelerating.

It was stated on the account of the Israeli Ministry of Foreign Affairs on the "X" website (formerly Twitter) in Arabic, "We extend our sincere congratulations and blessings to the Kingdom of Saudi Arabia, its king, government and people, on the occasion of the 93rd National Day. May it bring you goodness and blessings in the light of security, safety and prosperity, with our wishes for an atmosphere of peace and cooperation to prevail." And good neighborhood."

A Foreign Ministry spokesman did not answer Agence France-Presse's question about whether this was the first time that Israel had congratulated Riyadh on this occasion.

Israeli Prime Minister Benjamin Netanyahu said from the United Nations podium on Friday that Israel and Saudi Arabia are on the "threshold" of establishing a "historic peace," recalling the normalization of relations with three Arab countries in 2020.

Saudi Crown Prince Mohammed bin Salman said in a recent interview with the American Fox News network in Saudi Arabia, "We are getting closer and closer every day" to normalizing relations with Israel.

Israel and Saudi Arabia do not establish diplomatic relations despite the increase in contacts since 2020 with the normalization of relations between Israel and the UAE, Bahrain, Morocco and Sudan within the framework of the so-called "Abraham Accords."
Tags