Sat 23 Sep 2023 9:25 am - Jerusalem Time
Israeli forces arrest 3 young Palestinians in the cities of Hebron and Jenin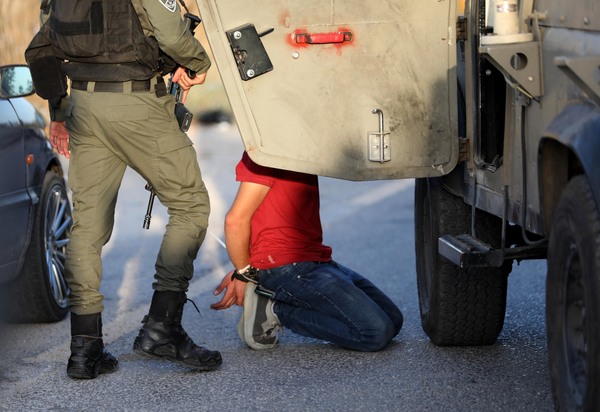 Today, Saturday, the Israeli occupation forces arrested 3 young men in the cities of Hebron and Jenin.


In Hebron, the young man, Suhaib Al-Atrash, was arrested after the occupation forces raided and searched his house.


In Jenin, the occupation forces arrested the two young men, Muhammad Nasr Ammor and Izz al-Din Ahmed Ammor, from the village of Anza, south of the city, while they were passing through the "Dotan" military checkpoint, which is located on the lands of the town of Ya'bad.






Tags