Sat 02 Sep 2023 3:27 pm - Jerusalem Time
Palestinian-European Economic Forum to be Held in the West Bank Next Month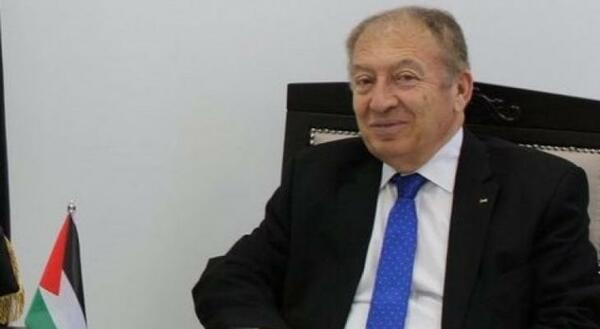 Palestinian Minister of Economy Khaled Al-Osaily announced today, Saturday, that a Palestinian-European economic forum will be held in the West Bank next month.

Osaily said in statements to the official Voice of Palestine radio that the Palestinian-European forum will be held in the city of Bethlehem, in the south of the West Bank, on October 24, with the aim of discussing expanding investment prospects in the Palestinian territories.

He added that the forum will be held at the joint invitation of his ministry and the European Union office in the Palestinian Territories to market investment opportunities in the Palestinian territories, as it achieves meaningful returns and supports Palestinian development.

He pointed out that the forum will be attended by about 500 Palestinian, Arab and European businessmen and representatives of European institutions to support development to enhance networking among businessmen within investment projects with significant returns and revenues.

Osaily considered that the forum represents an opportunity to strengthen aspects of the Palestinian-European partnership and is important in identifying available investment opportunities and the possibility of establishing investment partnerships.

He added that the Palestinian government will provide all facilities and incentives that would encourage the establishment of the desired investments, expressing the Palestinian government's aspiration for the convening of the Palestinian-European Economic Forum to enhance support for financial tools in Europe for the Palestinian economy and to enhance development opportunities in various fields.

In a report published last May, the World Bank expected a decline in the growth of the Palestinian economy this year, indicating that although the economy has continued its recovery at a growth rate of 4% in 2022.

The report warned at the time that the increase in tensions in the Palestinian territories, in addition to the repercussions of the Ukrainian crisis, carries great negative risks.

A state of tension prevails between the Israeli army and the Palestinians in the West Bank, as a result of which 31 people in Israel have been killed in attacks carried out by Palestinians since the beginning of this year. On the other hand, more than 200 Palestinians have been killed by bullets and air strikes, according to official Palestinian and Israeli statistics.
Tags