Thu 08 Jun 2023 8:47 am - Jerusalem Time
Haaretz reveals: Ben Gvir uses extremists to make his decisions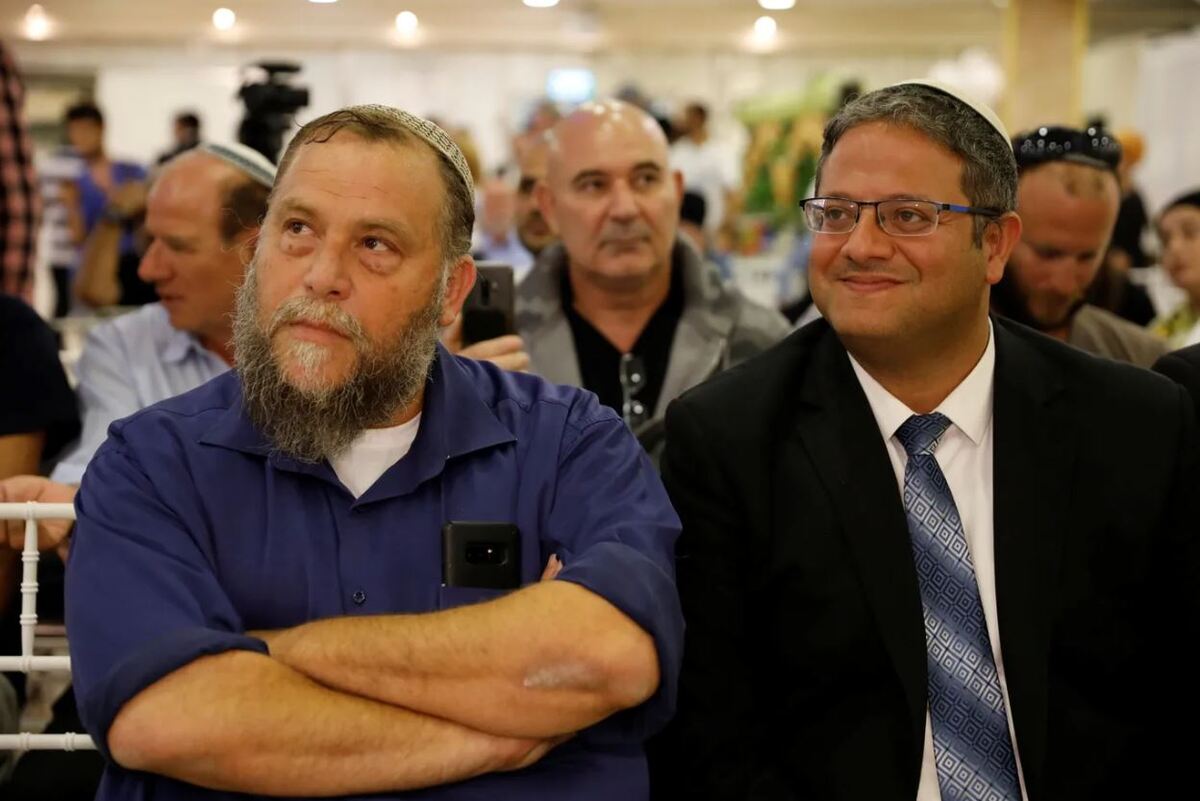 The Hebrew newspaper, Haaretz, revealed today, Thursday, that the so-called Israeli Minister of National Security, Itamar Ben Gvir, is using extremist Bentzi Gopstein to take many important decisions related to the work of his ministry and police affairs.
Gopstein is a well-known right-wing activist responsible for the extremist "Lahava" movement. He was prevented from running in the recent Knesset elections, and he is being tried for incitement to racism and terrorism against the Palestinians.
According to the Hebrew newspaper, Gopstein advises Ben Gvir on issues related to the police, its commissioner, and the supervisors of its security system.
The newspaper quoted several sources as saying that Gopstein was involved in decisions related to the leadership of the Israeli police and daily activities, including the appointment of many officers. He was also present in several closed-door meetings held in Ben Gvir's office in the Ministry of National Security.
Haaretz reported that Gopstein was involved in Ben Gvir's decision to reprimand the commander of the so-called Border Guard force, Amir Cohen, last February. Ben Gvir did so after Cohen supported his forces that evacuated an agricultural vineyard from settlers in the West Bank. .
He also advised the head of the extremist Lahava organization, Ben Gvir, to ask the police to launch a large-scale operation in occupied East Jerusalem, following the attack that took place in the city last February, and at that time Ben Gvir announced that he had instructed the police to prepare for Operation Defensive Wall 2, instructions that turned out to be It was contrary to the position of political officials and the police.
An Israeli security source said that Gopstein and the lawyer, Hanael Dorfman, and Ben Gvir's wife, Ella, are the closest to him and influence him and his decisions. Pat is described as the most dominant advisor.
Gopstein refused to comment on what was stated in the report, while Ben Gvir's office considered it just defamation and would file a lawsuit.
Tags