Thu 08 Jun 2023 7:33 am - Jerusalem Time
Injuries.. The occupation blows up the house of prisoner Islam Farroukh in Ramallah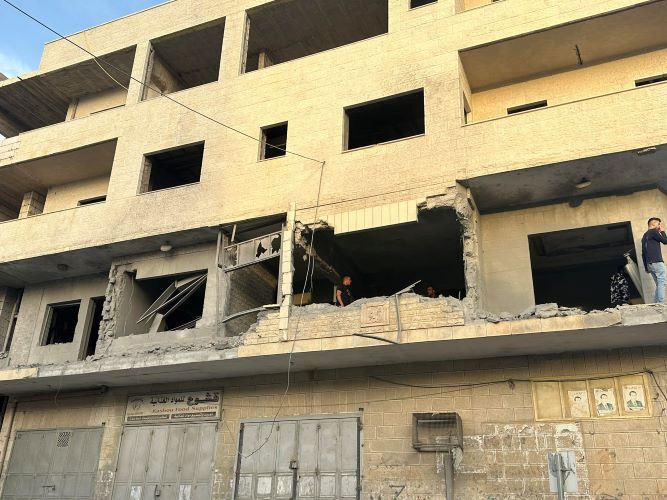 On Thursday morning, the Israeli occupation forces blew up the house of prisoner Islam Farroukh in the Ramallah Al-Tahta area.
The house of the prisoner Farroukh's family is located in a four-storey residential building with an area of 250 square meters. It houses the prisoner's parents and his four sisters.
Just before midnight, large Israeli forces stormed that area, surrounded the house before storming it, and then evacuated the surrounding houses from the residents.
The Israeli engineering forces rigged the house with explosives, before carrying out the bombing in the morning.
During the raid, dozens of young men clashed with the occupation forces, who used live and rubber-coated metal bullets and tear gas canisters.
At least 10 civilians, including journalists, were injured during the clashes in the area, while the occupation forces were shot at.
The occupation forces had arrested the prisoner Islam Farroukh, who holds the Jerusalem ID, on December 27, 2022, claiming that he was responsible for detonating two explosive devices at two bus points in occupied Jerusalem, which led to the killing of settlers and the injury of dozens.
Tags