Wed 07 Jun 2023 9:44 pm - Jerusalem Time
Al-Aloul clarifies about the statements attributed to him about the decline in the popularity of "Fatah" and the succession of President Abbas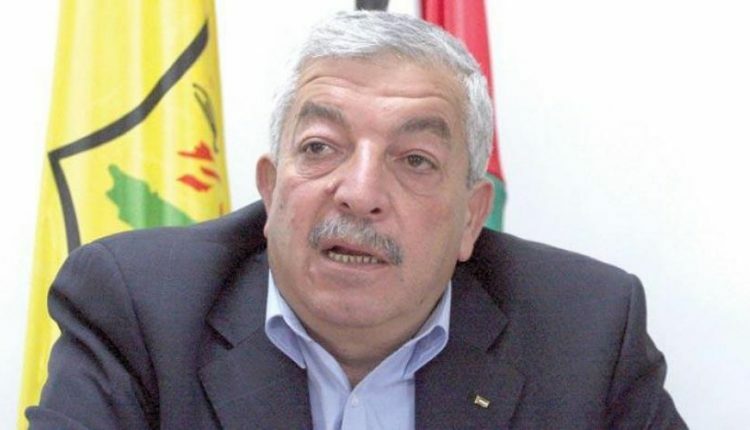 Mahmoud Al-Aloul, deputy head of the Fatah movement, warned today, Wednesday, of the decline in the popularity of the Fatah movement headed by President Mahmoud Abbas, due to its failure to fulfill the promises it made to the Palestinians.

"I can acknowledge the decline in Fatah's presence among the masses," Al-Aloul told reporters in the city of Ramallah, in the occupied West Bank.

He added, "Fatah adopted peace options and promised them to the people, but was unable to achieve them... (This was) a major reason for its decline in popularity."

Al-Aloul (72 years) is one of the senior Palestinian leaders and one of the most important expected candidates to succeed the current President Abbas (87 years), especially since he is close to the president and could temporarily fill the void.

Al-Aloul's statements are considered a rare recognition by a senior official in the Fatah movement, which has been in control of the West Bank since the Israeli and Palestinian sides signed the Oslo peace agreement in 1993.

Abbas canceled the presidential and legislative elections that were scheduled for 2021, citing Israel's refusal to allow Palestinians to vote in East Jerusalem, which it has occupied since 1967.

Opinion polls indicated the progress of the Islamic Hamas movement, and it was likely that it would win the elections, if they took place.
An opinion poll conducted by the Palestinian Center for Policy and Survey Research showed that only 35 percent of the Palestinians would vote for Fatah if legislative elections were held today.

In the last elections held by the Palestinians in 1996, during the presidency of the late President Yasser Arafat, Fatah obtained 89 percent of the votes.

Regarding questions about who will succeed Abbas, Al-Aloul ruled out that he would be the one to succeed him, and said, "We will look for someone from the younger generation."

On the possibility of the dismissed members of Fatah returning to the movement, Al-Aloul said, "I think this matter is behind us."

In 2011, President Abbas expelled the head of the General Intelligence, Muhammad Dahlan, from the movement, accusing him of complicity in the death of former leader Arafat.

Likewise, Abbas dismissed the leader, Nasser Al-Qudwa, a veteran diplomat who had previously held the foreign ministry portfolio.

Al-Qudwa was dismissed from the movement founded by his uncle, Yasser Arafat, in 1965, after he announced his candidacy on a list competing with Abbas's list in the legislative elections that were scheduled for May 2021.

The number of Palestinians in the West Bank is about 3 million.

Approximately 490,000 Israeli settlers live in the West Bank in settlements that international law considers illegal.
Al-Aloul's office confirmed that the statements published by the media this evening were taken out in an incorrect context, especially with regard to talking about the successor to Palestinian President Mahmoud Abbas and some issues related to the Fatah movement.
Tags