Wed 07 Jun 2023 9:23 pm - Jerusalem Time
The occupation fortifies its mechanisms for fear of resistance from the West Bank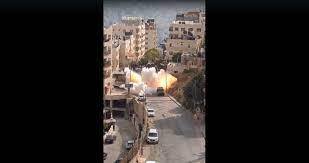 The Hebrew channel Reshet Kan reported, this evening, Wednesday, that the Israeli army decided to fortify the lower area of ​​its military vehicles that carry out their tasks in the northern regions of the West Bank, especially Nablus and Jenin.
According to the channel, this comes after the explosive devices used by the resistance caused damage to the mechanisms involved in the operations.
The channel pointed to the recent increase in the use of explosive devices and their development by the resistance in the West Bank.
Tags