Mon 05 Jun 2023 10:26 am - Jerusalem Time
Hamas and Jihad delegates meet in Cairo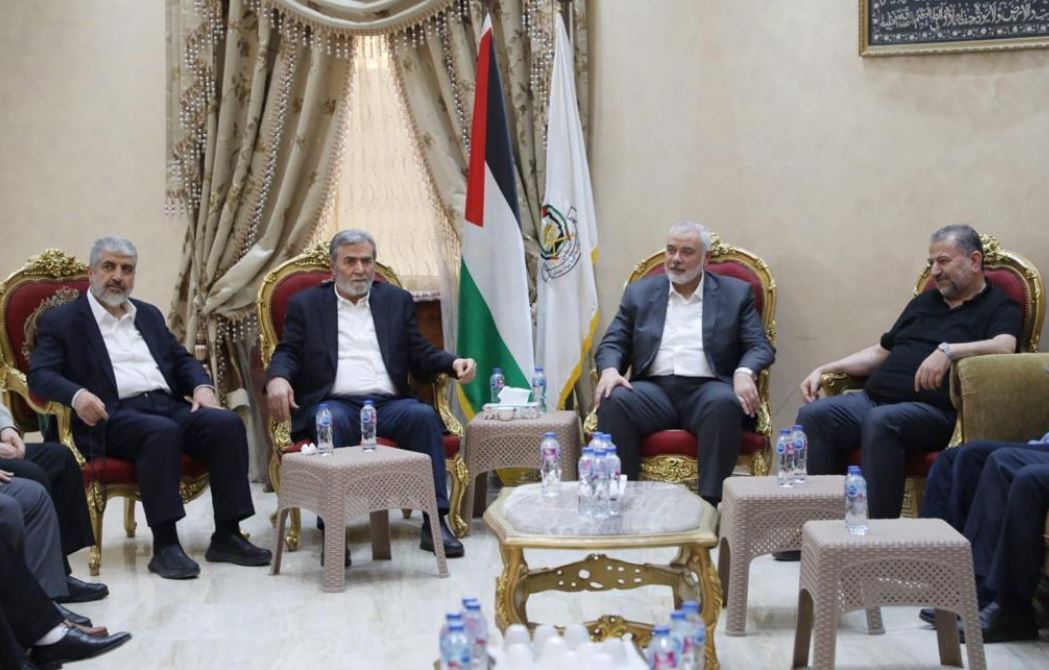 Ismail Haniyeh, head of the political bureau of Hamas, and a delegation of the movement's leadership, who is in Cairo, received Ziyad al-Nakhala, Secretary General of the Islamic Jihad Movement, and a number of the Jihad movement's leaders from inside and outside the country.

The two sides discussed various national issues in light of the Israeli attacks on the Palestinian people in Jerusalem, Al-Aqsa Mosque and the occupied West Bank, and the violations that prisoners are subjected to. They also discussed ways to strengthen and consolidate the strategic relationship between the two movements and develop it to serve the resistance and the various issues of our people. As stated in a statement by Hamas.

The conferees stressed that the Palestinian people will continue to choose the resistance, which represents the only option for our people in the face of occupation and aggression.

The two parties discussed the rapid political developments the region is going through and how to employ them to serve our people and our cause. They also stressed the importance of Egypt's role in supporting our people and their just cause. according to the text of the statement.

The head of the movement's political bureau and a number of Hamasen's leaders had visited al-Nakhala at his residence on Saturday evening to offer condolences to the Jihad Movement for the martyrdom of a number of leaders of the al-Quds Brigades during the recent aggression on the Gaza Strip.
Tags