Sun 04 Jun 2023 12:34 pm - Jerusalem Time
Riyadh and Washington call on both sides of the Sudan war to negotiate a new ceasefire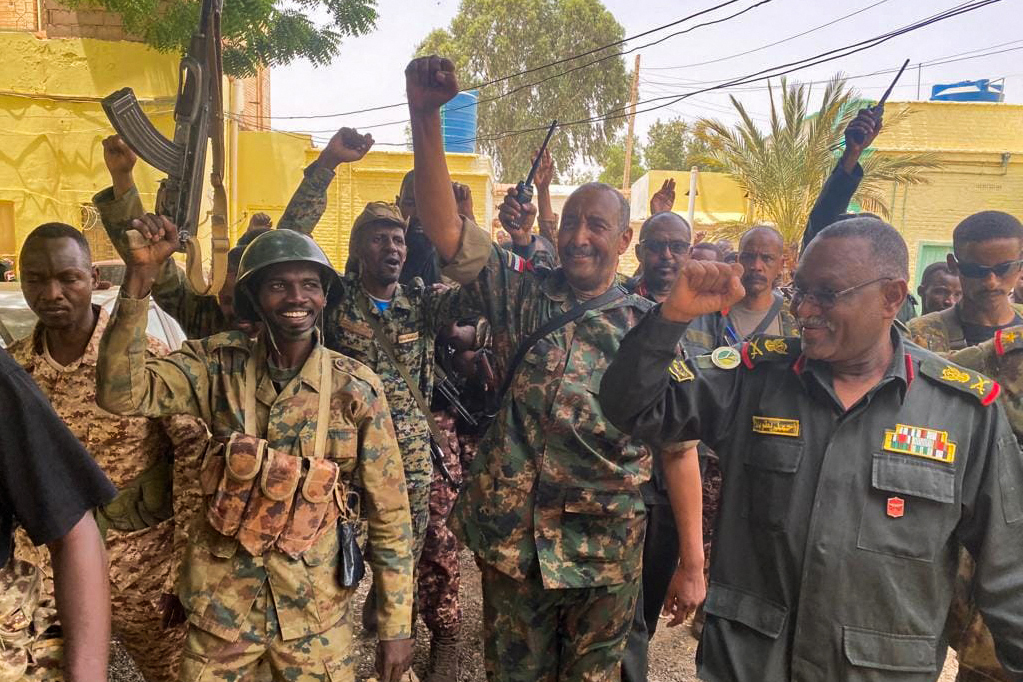 Riyadh and Washington called on the parties to the conflict in Sudan to return to the negotiating table in order to reach a new ceasefire, two days before US Secretary of State Anthony Blinken's visit to Saudi Arabia.

"The two facilitators are ready to resume formal talks," and they call on "the parties to agree on a new ceasefire, and implement it effectively with the aim of building a permanent cessation of military operations," said a statement published by the Saudi Press Agency, "SPA", on Sunday.

"The delegations of the Sudanese Armed Forces and the Rapid Support Forces are still in the city of Jeddah, despite the suspension of talks and the end of the five-day ceasefire," the statement continued.

The call came in the wake of an air and artillery bombardment that shook Khartoum on Saturday, with no prospect of calm in a conflict that entered its eighth week and continues to claim victims, of whom the Sudanese Red Crescent announced the burial of 180 of them without identifying their identities.

The battles intensified in the past two days, after a temporary truce concluded with Saudi-American mediation between the army led by Abdel Fattah al-Burhan and the Rapid Support Forces led by Muhammad Hamdan Dagalo met the fate of its predecessors, with its complete collapse.

Since the outbreak of the conflict on April 15, the two sides have failed to honor repeated pledges of a field truce that would allow civilians to leave combat zones or provide safe passage for relief aid.

More than 1,800 people have been killed since the fighting broke out in mid-April, according to the Armed Conflict Location and Event Data Project.
However, paramedics, relief agencies and international organizations have repeatedly warned that the actual number of victims is much higher, due to the presence of dead bodies in hard-to-reach areas, or the inability of some of the injured to reach medical centers for treatment.

On Wednesday, the army announced the suspension of its participation in the Jeddah talks and accused the support forces of not fulfilling their obligations to respect the armistice and to withdraw from hospitals and homes. This was followed by confirmation by the Saudi and American mediators of officially suspending the talks.

Blinken's visit to the Kingdom begins on the sixth of June and ends on the eighth of it.

The United States had expressed its willingness to resume talks in Jeddah with the leaders of the two warring camps in Sudan, in the event that there were "serious" intentions in terms of adhering to the cease-fire.
Tags