Sun 04 Jun 2023 12:28 pm - Jerusalem Time
3 victims of willful medical negligence in occupation prisons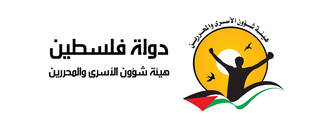 The Commission of Detainees and Ex-Detainees Affairs published, in its report issued today, Sunday, the details of the health status of three prisoners languishing in the Israeli occupation prisons. They face their families amid harsh conditions and psychological and physical torture, with a deliberate medical negligence policy aimed at killing them slowly.
The authority stated that the prisoner, Fatima Abdel-Rahman Shaheen (33 years), / Bethlehem, has been suffering since her arrest on April 17, from an injury by the occupation army in her limbs, abdomen and spine, as a result of which the occupation forces arrested Shaheen for about a month. At Shaare Zedek Hospital, where she underwent treatment and had one of her kidneys removed, and the doctors informed her that there is a high possibility that she will be paralyzed and that she may not walk on her feet in the future. She was later transferred to the so-called "Ramla Hospital Clinic", where she is in a wheelchair.
Note that the prisoner is married and the mother of a 4.5-year-old girl, "Ayloul", and Shaheen has not been able to meet or communicate with her family until this moment. Her detention has also been extended and her trial session has been postponed until 05/07/2023.
As for the prisoner, Kamal Hani Jouri (23 years), from the city of Nablus, who is in Ramla Hospital, he suffers from a serious injury he suffered at the time of his arrest, which caused damage to the nerves in his pelvic area. He was transferred to a civil hospital and underwent an operation, but the doctors were unable to Removing the bullet from its place, because removing it may lead to permanent paralysis, and he is currently receiving many treatments and medications, and he moves around in a wheelchair and needs daily follow-up.
The prisoner Khaled Nawawra (62 years) / Bethlehem, who is in Al-Naqab prison, suffers from a continuous ulcer and a spleen, in addition to a problem with the teeth and gums that led to the loss of most of the mills and teeth, and an upper and lower hoop was installed, and he needs an implant. Urgent treatment, while the prison administration is satisfied with giving him painkillers.
It should be noted that Nawawra has been arrested since March 2, 2003, and has been sentenced to 25 years in prison.
Tags