Sun 04 Jun 2023 9:06 am - Jerusalem Time
A worker was injured, a young man was arrested, and raids took place in the West Bank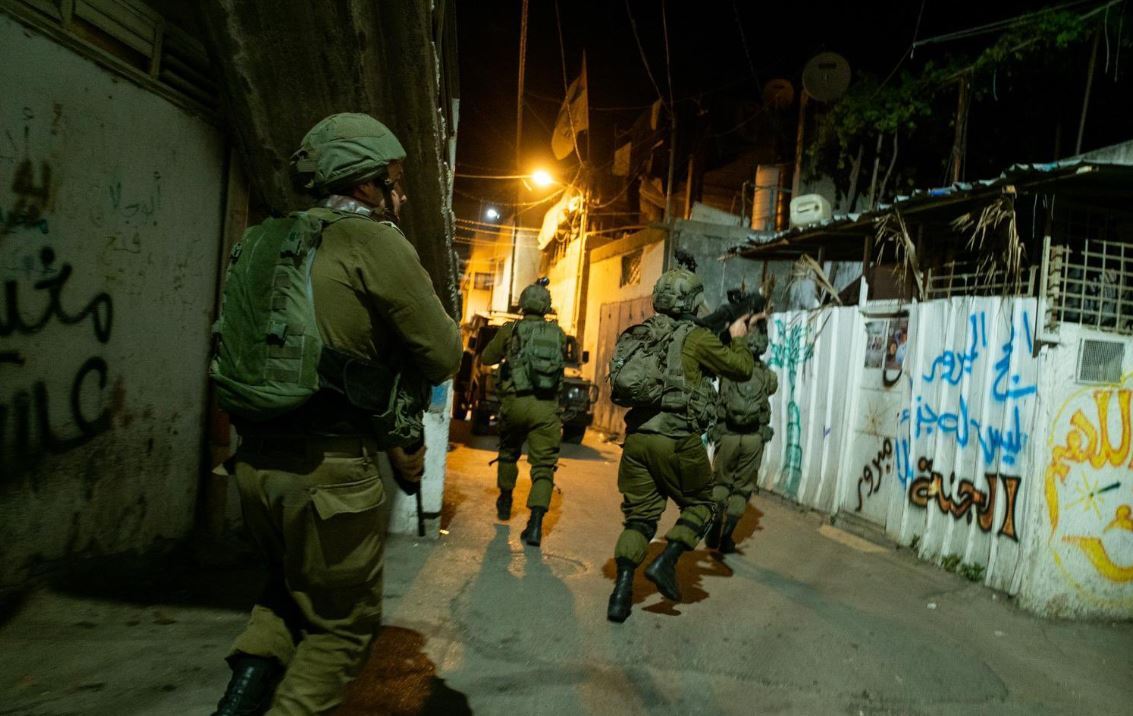 Last night, a worker was injured by Israeli occupation forces' bullets, near the apartheid wall established on the lands of Qalqilya Governorate, while he was trying to reach his place of work within the lands of 1948.
According to local sources, the worker, who is from Iskaka village in Salfit district, was wounded by a live bullet in the foot and was transferred to a hospital for treatment.
In Bethlehem, the occupation forces arrested Mahdi Hamid (22 years old), from the town of Tuqu', south of the governorate, after raiding and searching his family's house.
In Ramallah, the occupation forces assaulted the young Nidal Al-Tamimi (35 years old) after they raided his house and detained him, severely beating him, in the village of Nabi Saleh, northwest of the city, and seized surveillance camera recordings of a number of shops.
Clashes broke out in the village, during which the occupation forces fired stun grenades and tear gas at the citizens, and snipers climbed the roofs of a number of houses.
The occupation forces raided a number of shops and seized surveillance camera recordings.
In a related context, he explained that the health condition of the child, Muhammad Haitham Al-Tamimi, who was wounded with live bullets last Thursday, is still dangerous, but stable, in addition to the fact that there is a stable bullet in his skull, which caused a tumor in his brain.
Tags