Fri 02 Jun 2023 8:18 pm - Jerusalem Time
Family expresses concerns over wounded Palestinian prisoner, Fatima Shaheen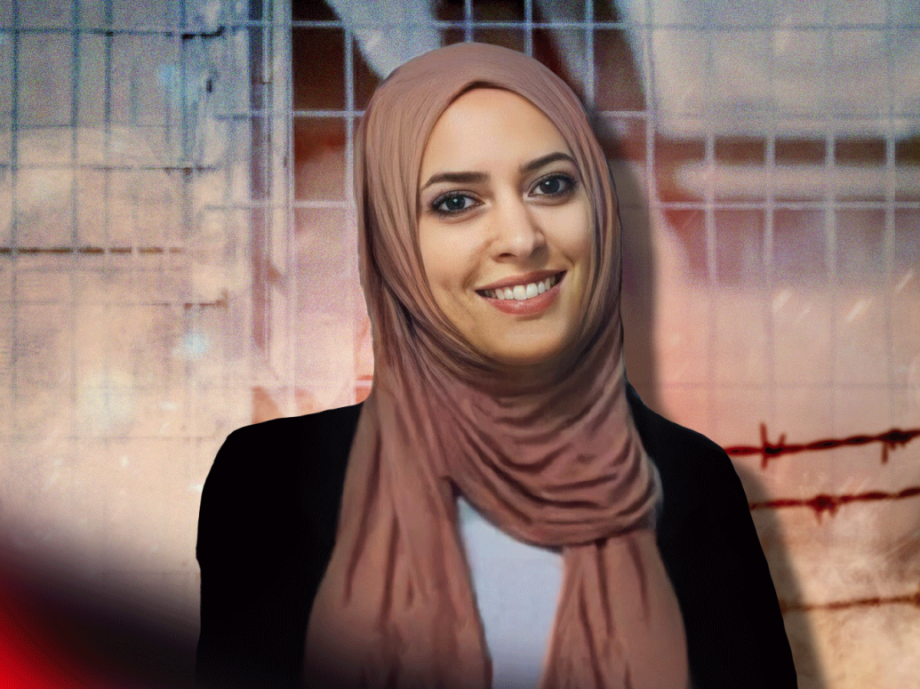 Bethlehem - The family of the wounded prisoner, Fatima Ismail Shaheen, 33, from the Dheisheh refugee camp, south of Bethlehem, expressed her great concern for her life, as she is being held in very aggravated conditions.
Her father said in an interview with Al-Quds, "Fatima was arrested on April 17 at the Gush Etzion settlement roundabout, after the soldiers fired explosive bullets at her, and she was wounded in the abdomen, on charges of stabbing an Israeli settler, and as a result, she was transferred to the Israeli Tsha'ar Zedek Hospital. After a month, she was transferred to the infirmary of Ramla prison, which is notorious, and she still needs intensive treatment in order for her condition to become stable."
Shaheen explained that, since her arrest, the occupation authorities have not allowed any of her family members to visit her, and have only allowed video calls on three occasions over the course of her detention, while she was lying in a bed in Sha'ar Tsedek Hospital.
On the first two occasions her parents only managed to see her for one minute. On the third, on her trial date of May 15, she told the judge of Ofer Military Court via Zoom that her condition is poor and that is exhausted, but the judge opted to extend her detention until July 5.
Shaheen underwent an operation to remove one of her kidneys and around half of her liver. She can only move in a wheelchair and her condition is still serious, which is a great source of concern for her family.
The lawyer told them: "She underwent physiotherapy and she moved her feet without being certain that the risk of disability had passed."
More than a month and a half after her arrest, Shaheen's family is appealing to all international and local human rights organizations to allow them to visit her, and to end the Israeli policy of medical negligence.
Shaheen has a four-and-a-half-year-old daughter. She graduated from Al-Quds University in Abu Dis in 2011 from the Faculty of Computer Science, and works in one of the institutions in her field.
Tags