Fri 02 Jun 2023 3:47 pm - Jerusalem Time
BDS declares victory after security giant G4S divests from Israel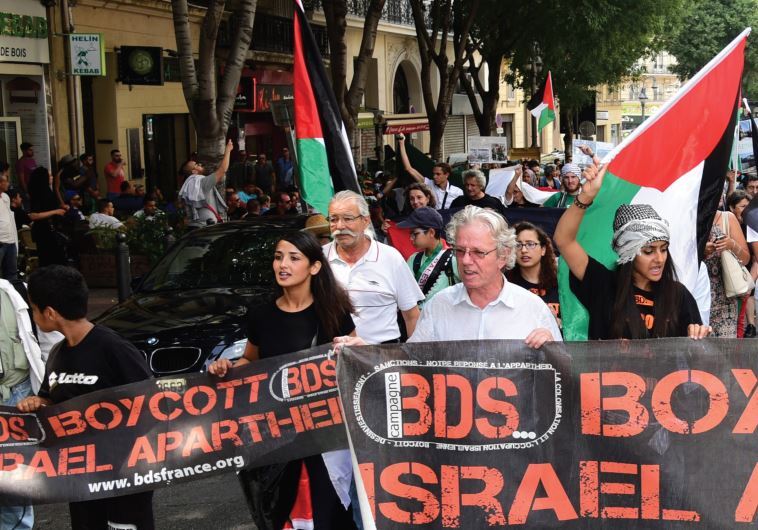 Washington D.C. - The Palestinian Boycott, Divestment, and Sanctions (BDS) movement announced victory in its years-long campaign against corporate security giant G4S, which is bases its manufacturing in California and Pennsylvania.
"In a major win for human rights activism against corporate complicity, the world's largest private security company Allied Universal, which owns G4S, has decided to sell all its remaining business in apartheid Israel," BDS said in a statement.
The statement added that victory "follows years of an effective #StopG4S campaign waged by the BDS movement for Palestinian rights."
The movement said on Twitter: "Major #BDS victory: world's largest security firm G4S is divesting completely from apartheid Israel by selling its shares in the police training academy! Investing in apartheid is always unethical; now it's financially reckless too. #ShutDownNation."
The BDS Against G4S Campaign was launched in 2012 by Palestinian prisoners' rights and human rights organizations in support of the main hunger strike waged by Palestinian political prisoners at the time.
According to BDS, the pressure had led to divestment from the "Church of Sweden, the United Methodist Church, the Bill and Melinda Gates Foundation, a Kuwaiti investment fund, UN agencies, trade unions, universities, restaurant chains, among others, compelling the company in 2016 to divest from Israel's prison system, military checkpoints and illegal settlements."
It added that they kept up pressure to get G4S to also divest from the "its remaining stake in the consortium that operates Policity, Israel's police academy, given the well documented war crimes and grave human rights violations perpetrated by Israeli police over decades. Allied Universal, which acquired G4S in 2021, is now finally selling this share in Policity to the Israeli company G1."
The grassroots movement accused the company of a long and violent record of human rights abuses against Palestinians, as well as prisoners, immigrants and other communities around the world, and demanded that the company end all business in Israel.
Allied Universal is an American private security and staffing company, headquartered in Conshohocken, Pennsylvania and Irvine, California. It was established in 2016 and is considered the largest provider of security guards in the world. It is also the third largest employer in the United States and globally.
Tags