Fri 02 Jun 2023 2:29 pm - Jerusalem Time
Several Palestinians injured in clashes with IDF across West Bank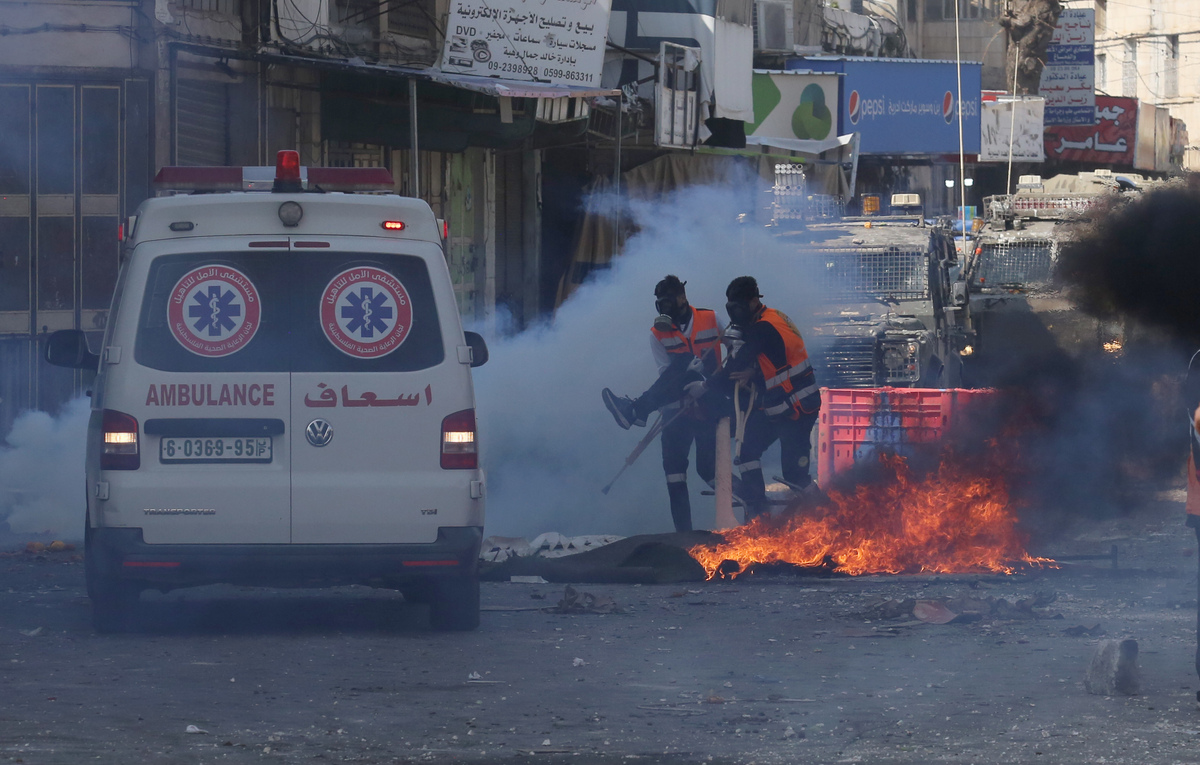 Several Palestinians were injured by rubber-coated bullets fired by the Israeli army during clashes that erupted across the occupied West Bank on Friday.
The army crackdown took place in the village of Beit Dajan and the town of Beita, both in the Nablus area.
In Beit Dajan, a child was one of dozens of Palestinians who suffered from tear gas inhalation during a weekly demonstration against Israeli settlements.
The Red Crescent in Nablus reported that the Israeli occupation forces fired rubber-coated metal bullets, stun and tear gas grenades at the participants in the march, which resulted one child suffering a hand injury when he was hit by a canister, and dozens of others suffering from tear gas inhalation.
The Land Defense Committee in Beit Dajan, the Colonization and Wall Resistance Committee, and the Factional Coordination Committee in Nablus called on citizens to participate to protest the expropriation of Palestinian land and to support of prisoners being held by the occupation authorities.
Israeli forces also detained foreign solidarity activists as part of their suppression of a peaceful event calling for the reopening of a central road in Masafer Yatta in the South Hebron Hills.
Local sources reported in that the occupation forces cracked down on participants in the event, who were calling for the opening of the road linking Masafer Yatta to the town of Yatta after the Israeli army had prevented the local councils from completing roadworks and reopening the critical thoroughfare.
Two more Palestinians were also wounded by rubber-coated metal bullets and dozens more suffered from tear gas inhalation during the weekly march against the settlement of Kafr Qaddum.
Tags