Tue 30 May 2023 8:02 am - Jerusalem Time
Herzog heads to Azerbaijan amid strict procedures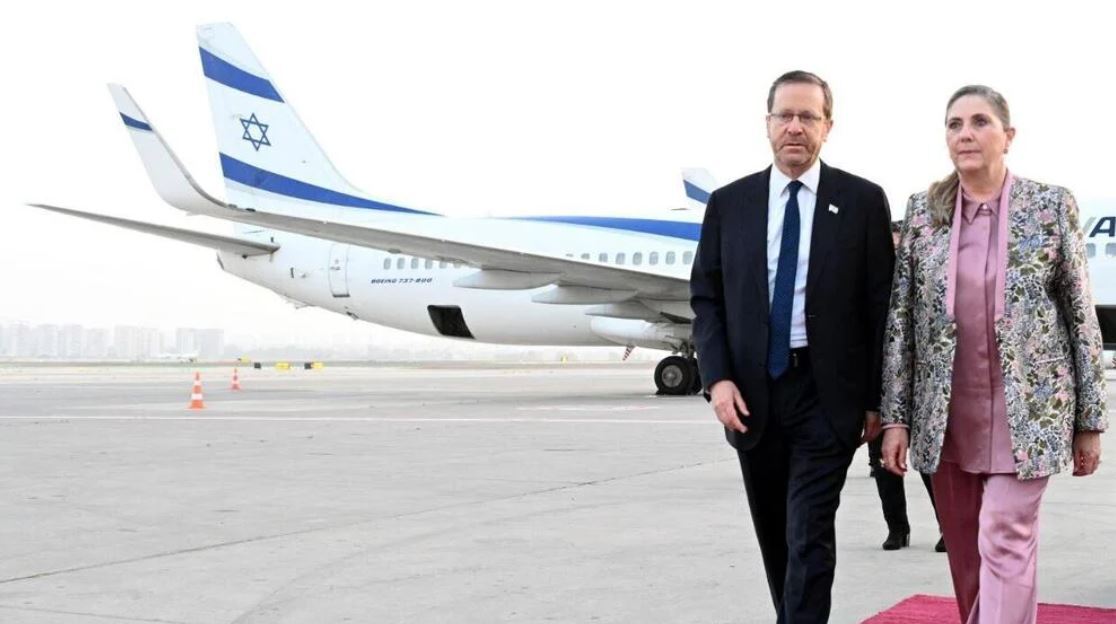 On Tuesday morning, Israeli President Isaac Herzog left for Azerbaijan on his first official visit to the country, which will last for two days.
According to the Hebrew website Ynet, the visit is of particular importance since Azerbaijan is adjacent to the borders of Iran, as the country has taken strict security measures and deployed thousands of its personnel in the streets in anticipation of any Iranian attempt to sabotage the visit, especially in light of the security tension between Tehran and Tel Aviv.
He pointed out that the Shin Bet will participate in providing full security protection for the Israeli President during his stay in Azerbaijan.
During his visit to the country, Herzog will meet with Azerbaijani President Ilham Aliyev.
Herzog said before taking off from Lod "Ben Gurion" Airport: "We must remember that in addition to commercial relations, and beyond historical relations, Azerbaijan is Iran's neighbor ... Iran is an unstable factor in the region that is constantly trying to take measures against the State of Israel and against The developing alliance peace and security in the region and I will definitely discuss this." like he said.
Tags