Tue 30 May 2023 7:34 am - Jerusalem Time
Taking measurements of the homes of two martyrs.. Injuries and arrests in massive raids in the West Bank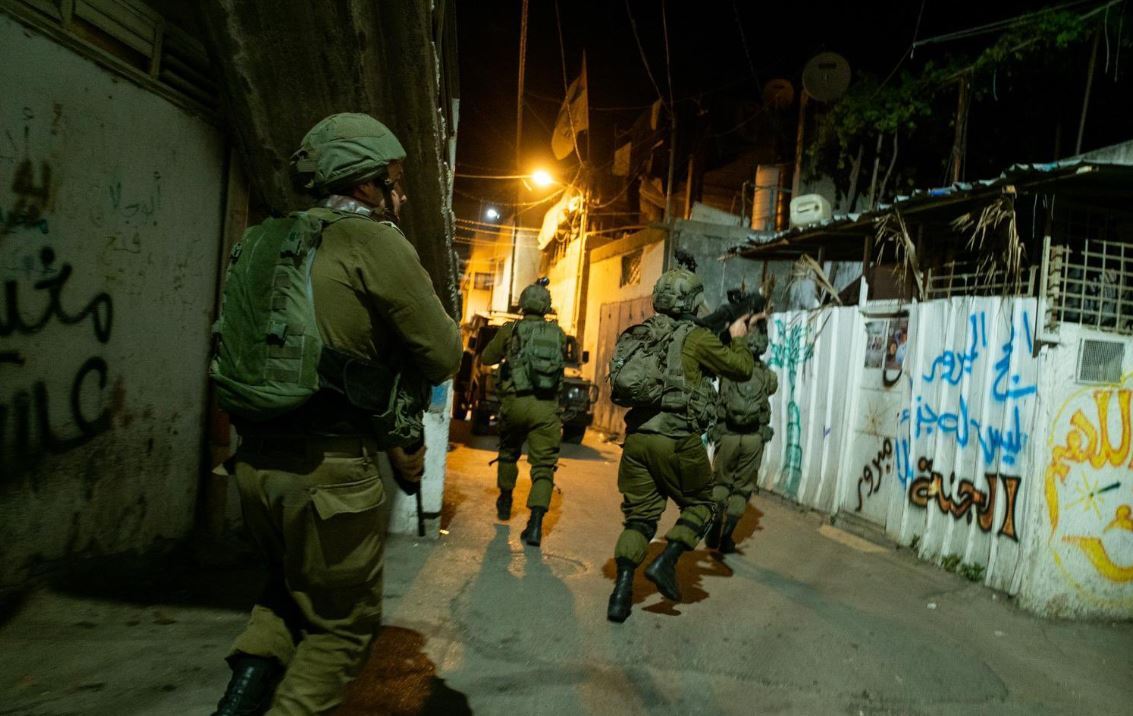 A number of citizens were injured and a number of others were arrested, at dawn and Tuesday morning, during a massive campaign of raids carried out by the Israeli occupation forces in separate areas of the West Bank.
The occupation forces launched a wide military campaign in Tulkarm, especially the Nour Shams camp, during which they used large forces to storm citizens' homes, search them, tamper with their contents, vandalize them, and subject their residents to field investigations.
The occupying forces blew up the house of one of the wanted persons using Anerga missiles, and blew up the doors of several neighboring houses.
Many citizens suffocated by gas due to the Israeli aggression.
At least one young man from Nur Shams camp was arrested without knowing his identity.
In Nablus, the occupation forces carried out a wide campaign of raids between the old and new military camps, and stormed many homes, including the homes of the two martyrs, Hasan Qatanani and Hussam Salim, and took measurements of their homes.
A civilian was wounded by metal bullets, while dozens suffocated from tear gas.
In Hebron, the occupation forces arrested Abdullah Mahmoud Faraj Allah and Riyad Abu Dheeb, after they raided their homes and searched them in the town of Ithna.
They also stormed the town of Sa'ir after a military vehicle was shot at, raided many houses, and beat their owners.
In Ramallah, the two boys Uday Awwad Hammad and Mustafa Abdel Jaber Hamed, both of whom are 17 years old, from the town of Silwad, were arrested.
Tags