Sun 28 May 2023 12:00 pm - Jerusalem Time
The "largest" night march attack on Kiev since the start of the Russian invasion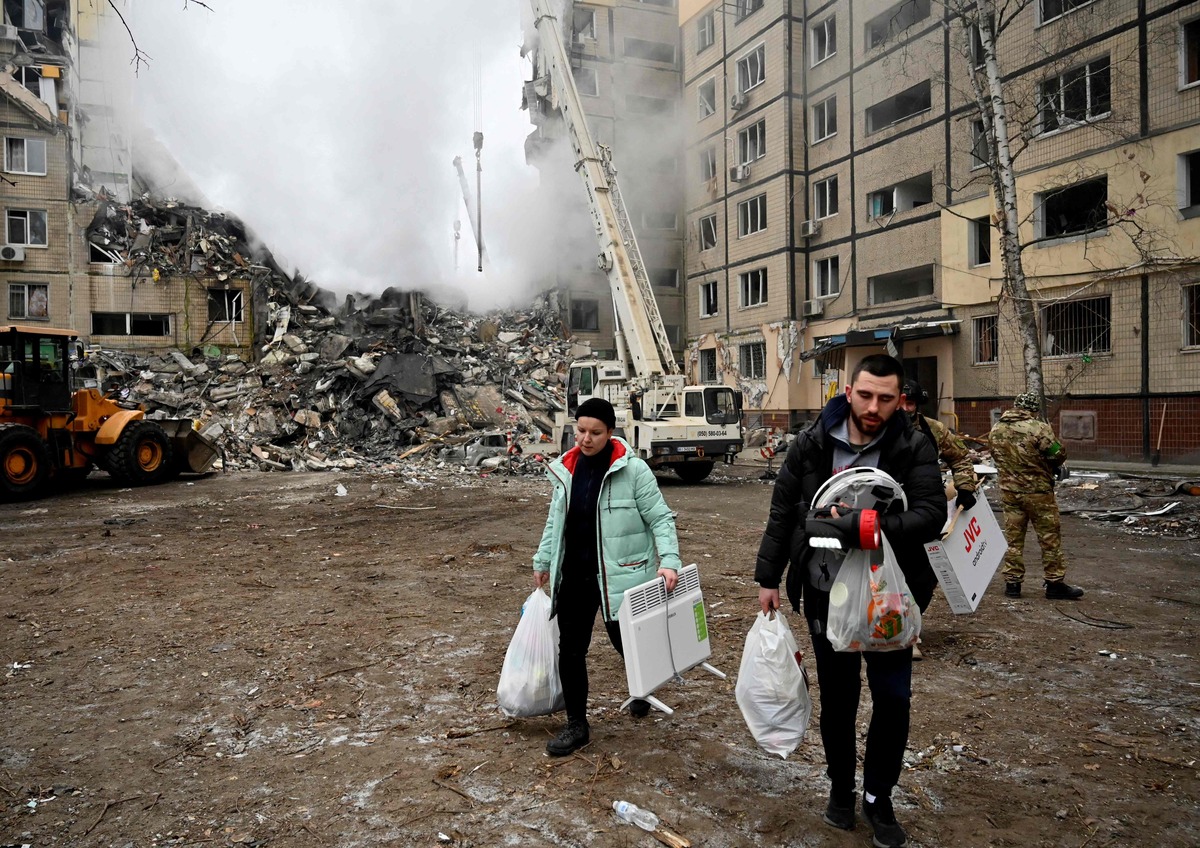 Ukraine confirmed on Sunday that it had repelled the "largest drone attack" targeting Kiev "since the start of the Russian invasion" at night, while the army stated that it shot down 52 of the 54 explosive drones sent by Moscow, including "more than 40" in the airspace of the capital.

The Ukrainian Air Force said via Telegram, "It monitored a record number of explosive marches, and it reached 54," stressing that it had "destroyed 52" of them.
And the authorities announced that two people were killed and three wounded in Kiev.

The military administration of the region said via Telegram, "It is the largest march attack targeting the capital since the beginning of the Russian invasion," explaining that the attack "took several waves, and the air warning lasted for more than five hours!"

And she explained, "According to preliminary data, the air defenses destroyed more than 40 marches" in the airspace of Kiev.

The local administration said that "debris fell on a seven-storey building" in the Golosievsky district "after the destruction of marches," killing one person and injuring another.

A fire also broke out in an area that includes warehouses, and the fire spread over an area of 1,000 square meters, injuring one person in the place, according to the same source.

The local authorities stated that "emergency equipment is deployed in all places" targeted.

In the Solomyansky district, a 41-year-old man died, and his wife was hospitalized, according to the mayor of Kiev, Vitali Klitschko.

"Today the enemy decided to 'congratulate' the (capital) residents on Kiev Day with their murderous marches," the authorities said sarcastically, referring to the city's holiday, which is celebrated on Sunday.

This attack is the fourteenth that has targeted Kiev since the beginning of May, according to the authorities.

The Ukrainian Air Force said that 54 explosive marches were launched "from the Bryansk and Krasnodar regions" in Russia, stressing that it shot down 52 of them.
He added that Russia was targeting, in particular, "military installations and vital infrastructure in the central regions of the country, especially the Kiev region."
Tags