Wed 24 May 2023 9:22 am - Jerusalem Time
China's new ambassador arrives in the US amid "extreme challenges"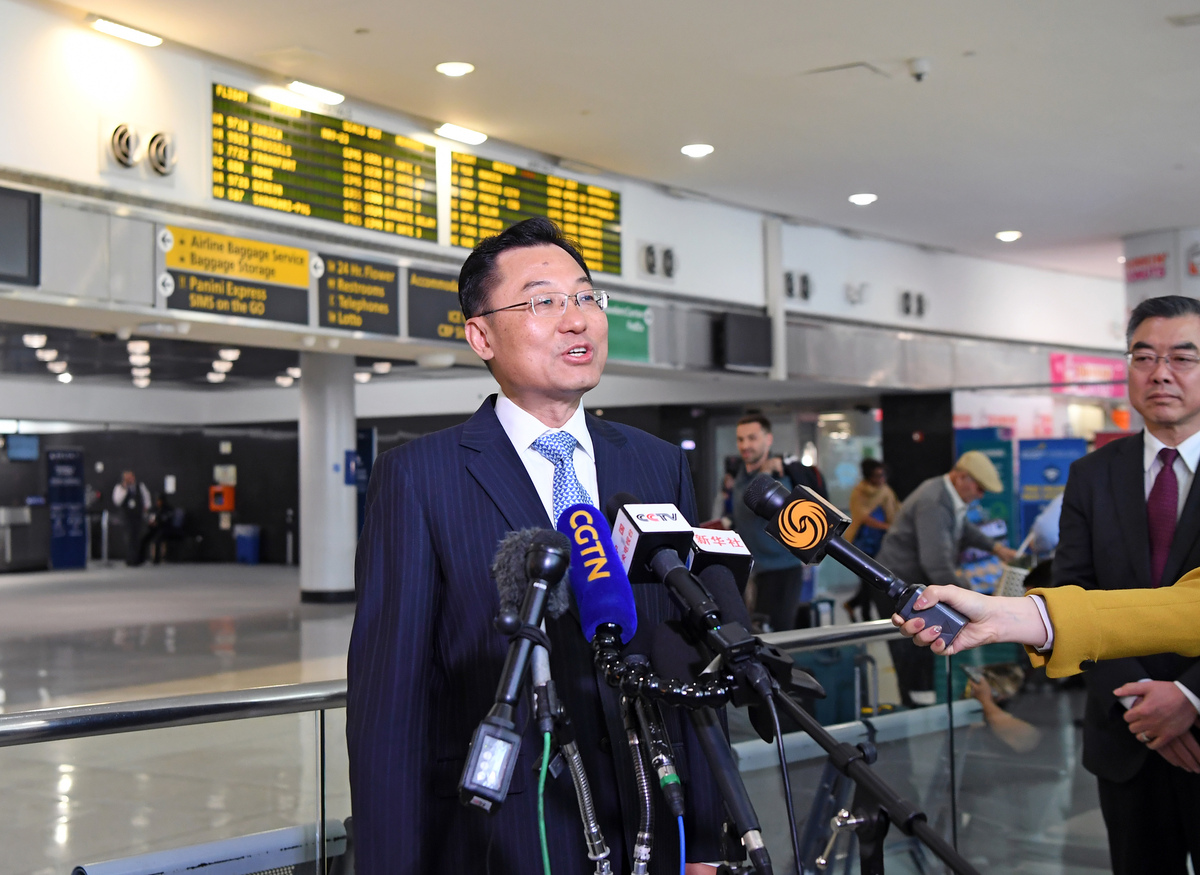 China's new ambassador to the United States has arrived in the country, vowing to shoulder the "great responsibility" of a relationship between two superpowers that "faces severe challenges."

Xie Feng, a diplomat with extensive experience in Washington, arrived in New York on Tuesday, according to a statement from the Beijing embassy in the United States.

He replaces Chen Gang, who left office earlier this year to take over the foreign minister portfolio.

"Currently, China-US relations are facing serious difficulties and severe challenges," Xie told reporters at the airport, according to a statement on the embassy's website.

"I feel a mixture of a great sense of mission value and a great responsibility. I will face difficulties with my colleagues, we will shoulder our responsibilities and live up to our mission," he added.

For his part, the US ambassador to China, Nicholas Burns, said on Wednesday that he held a "farewell dinner" with Xie "at a time when we are dealing with the US-China relationship, which is witnessing endless challenges."

"I look forward to working with him in his new role," he added on Twitter.

According to his official biography, Xie, 59, is from the wealthy Jiangsu Province in eastern China and holds a master's degree in engineering.

He has worked in the State Department since at least 1986 and spent most of the 1990s rising through the Bureau of North American Affairs.

He served twice at the Chinese mission in Washington over the next decade before becoming ambassador to Indonesia.

Most recently, Xie served as a commissioner of the Beijing Ministry of Foreign Affairs in Hong Kong and assistant minister of foreign affairs.

Relations between China and the United States have been strained in recent years over issues including trade, technology, human rights and more.

The issue of electronic chips was the latest point of contention between the two parties, as Beijing announced on Sunday that the US semiconductor giant "Micron" had not passed a review related to national security and therefore would not be allowed to sell its products to parties related to "important information infrastructure."

The announcement came after Washington and its allies took measures in recent months that China deemed designed to limit its ability to buy or manufacture advanced electronic chips and reduce its role as a rising power.

This month, Beijing also issued a court ruling imprisoning 78-year-old American Jun Sheng-Wan Leong for life on espionage charges, without providing many details about the case.
Tags