Fri 19 May 2023 5:12 pm - Jerusalem Time
The Syrian President hopes for a "new beginning" for joint Arab action in his speech to the Jeddah summit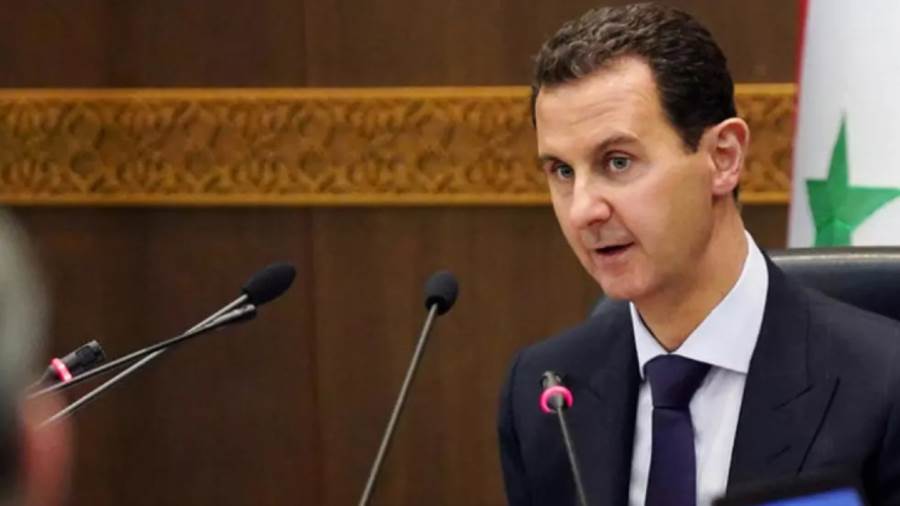 Syrian President Bashar al-Assad expressed Friday to Arab leaders during a summit in Jeddah, the first his country has attended in more than a decade, that he hoped that the meeting, with the presence of Damascus, would be "the beginning of a new phase" for joint Arab action.

Al-Assad told leaders and representatives of Arab countries, "As we hold this summit in a turbulent world, hope rises in light of the Arab-Arab and Arab-regional and international rapprochement that culminated in this summit."

He added, "I hope that (the summit) marks the beginning of a new phase of Arab action for solidarity among us for peace in our region, development and prosperity instead of war and destruction."

The ongoing conflict in Syria since 2011 has killed more than half a million people and displaced more than half of the population inside and outside the country. Syria has turned into an arena for settling scores between regional and international powers.

Arab leaders cut off or downgraded their countries' relations with the Syrian government due to the Syrian regime's repression of its opponents. Several Arab countries, including Saudi Arabia and Qatar, supported the political and armed opposition, especially in the early years of the conflict, and called for regime change in Syria.
However, Riyadh finally opened up to Syria and pressed for its return to the Arab ranks.
Al-Assad went on Thursday evening to Jeddah. The Sirte summit in Libya in March 2010 was the last summit he attended.

In front of the leaders of the Arab countries in Jeddah, the Syrian president thanked the Saudi leadership for "the great role it played (...) and its intense efforts to promote reconciliation in our region and for the success of this summit."

He continued, "Syria's past, present, and future are Arabism, but it is the Arabism of belonging, not the embrace. The embrace is fleeting, but the belonging is permanent."

He added, "A person may move from one embrace to another for some reason, but he does not change his affiliation. As for whoever changes it, he is without affiliation in the first place. Whoever falls into the heart does not stay in the embrace, and Syria is the heart of Arabism and in its heart."

Al-Assad considered that "joint Arab action needs common visions, strategies, and goals that we will later turn into executive plans... in need of a unified policy," noting that "the most important thing is to leave the internal issues to their peoples, as they are able to manage their affairs, and we only have to prevent external interference in our affairs." their countries."
Tags